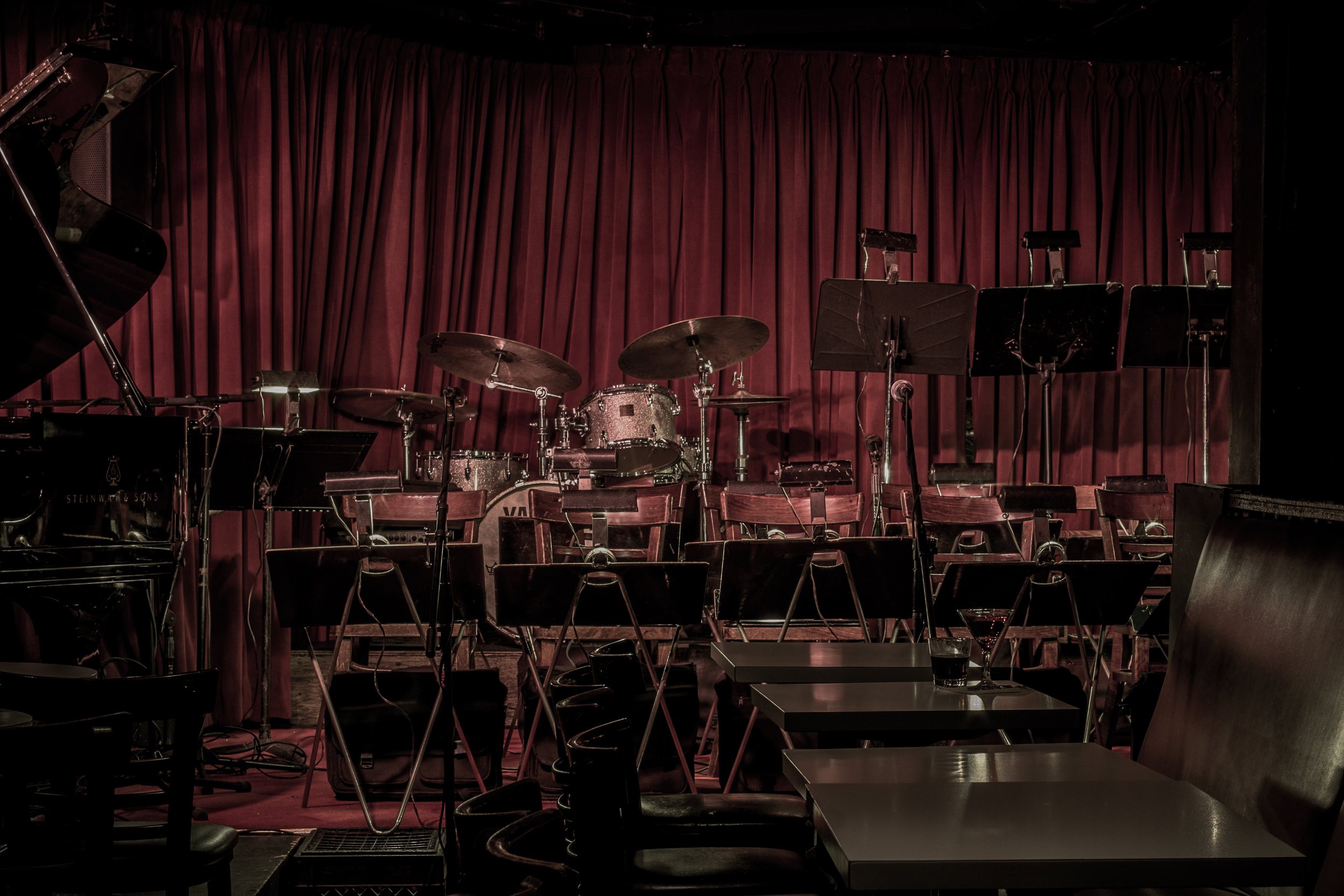 VANGUARD JAZZ ORCHESTRA
EVERY MONDAY NIGHT!
October 18
SAXOPHONES:
Dick Oatts (lead alto)
Billy Drewes (alto)
Rich Perry (tenor)
Ralph Lalama (tenor)
Gary Smulyan (bari)
TRUMPETS:
Nick Marchione (lead trumpet)
John Chudoba, Terell Stafford, Scott Wendholt
TROMBONES:
Marshall Gilkes (lead trombone)
Jason Jackson, Dion Tucker, Douglas Purviance (bass trombone)
RHYTHM SECTION:
Adam Birnbaum (piano)
David Wong (bass)
John Riley (drums)
TICKETS
COMING SOON!
OCTOBER 19-24 FRED HERSCH DUO WITH JULIAN LAGE
OCTOBER 26-31 RAVI COLTRANE WITH SPECIAL GUESTS
OCTOBER 17 & 24 MATINEES! JOHN ZORN'S NEW MASADA QUARTET - SOLD OUT!
NOVEMBER 2-7 JAVON JACKSON QUARTET
NOVEMBER 9-14 JAKOB BRO WITH SPECIAL GUESTS
NOVEMBER 23-28 JASON MORAN & THE BANDWAGON
NOVEMBER 30 - DECEMBER 12 CHRISTIAN McBRIDE'S 'INSIDE STRAIGHT' AND 'NEW JAWN'
TICKETS
Fred Hersch & Julian Lage
Duo
October 19 - October 24
Fred Hersch - Piano
Julian Lage - Guitar
$35 Weeknight & Sunday
$40 Friday & Saturday
TICKETS